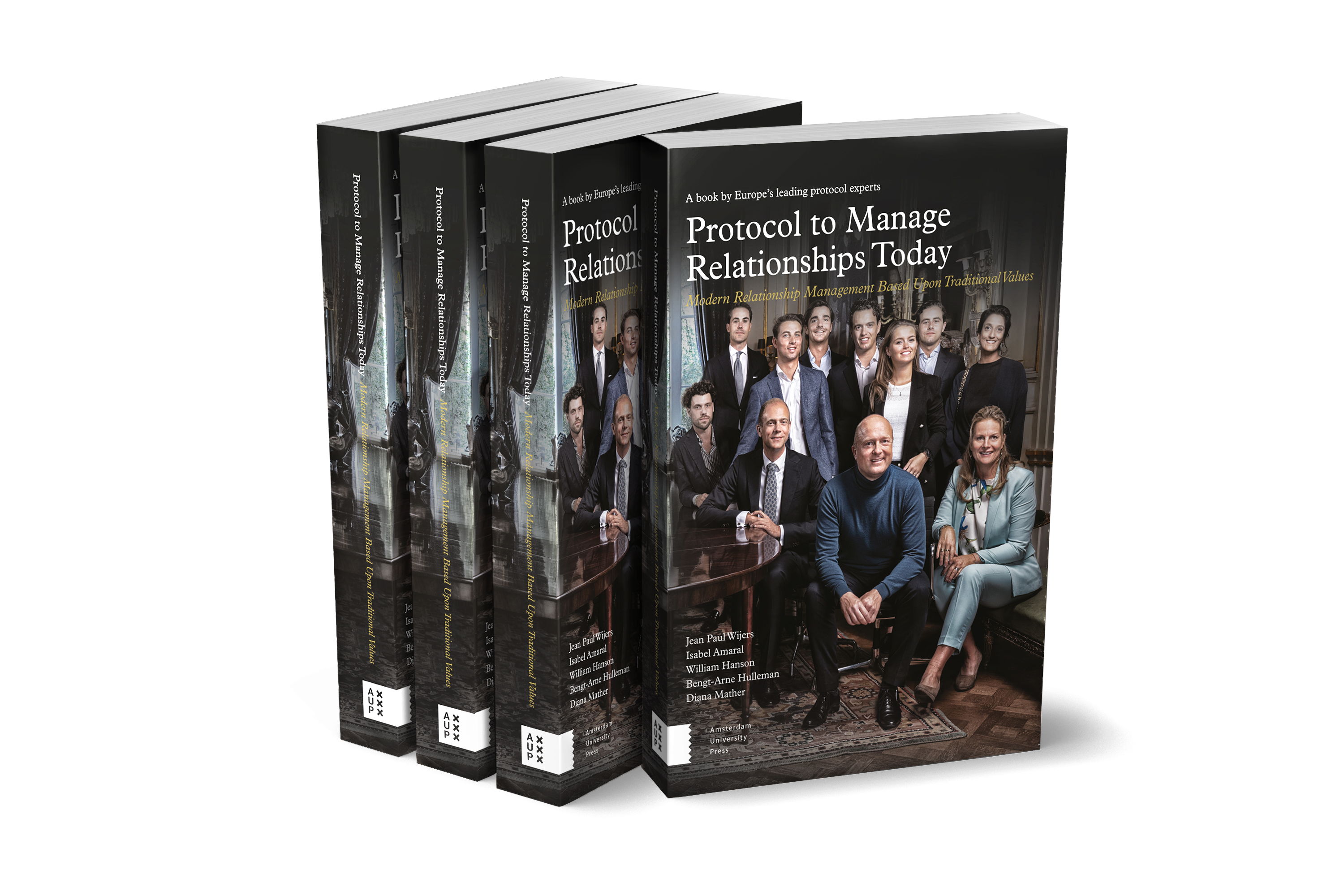 Written by the best European protocol experts

In essence, protocol has always been about optimising relationships by maximising personal attention and systemising logistics. Protocol enables the staging of the personal encounter. In a world where personal attention has become scarce and technology a facilitator for rules and procedures, protocol management provides us with a unique vision in which personal time is the greatest good we can give to someone. It is the modern currency of relationships.

Many organisations are currently making the transition to a more flexible network organisation where effective internal and external cooperation must be redesigned. An engaged stakeholder network is a prerequisite for (business) success, but the development of professional relationship management is a relatively new discipline and can be complex.

The publication shows that protocol:
Increases the effect of the networking activities of an organisation. Protocol gives a professional structure to relationship management, to achieve access to the 'right' networks and a reciprocal relationship with the most valued stakeholders.
Deepens relationships. In our world there is so much focus on pragmatism in building relationships – protocol focuses on the common ground to gain value.
Can be used as a valuable tool in a post COVID-19 era, where the need for space and time to build real and authentic relationships is well understood.
The book describes how proven values ​​fit perfectly into today's society, where modern organisations want to build effective relationships and communities.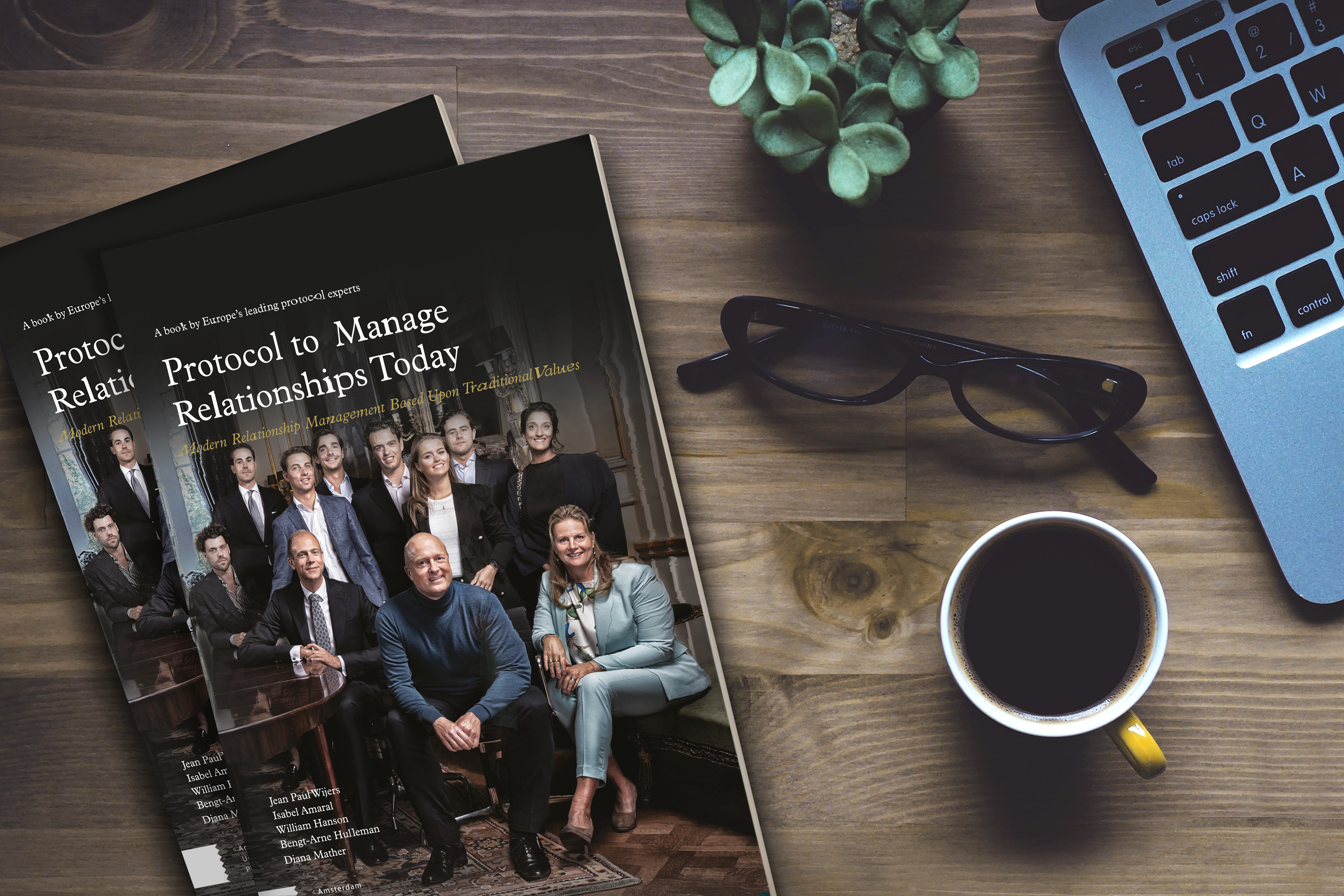 'A must-read for professionals aiming to obtain return on commercial relationships for their business.'
Ana Retallack, Founder and Director of The Standard Companion, Australia, formerly a member of the Royal Household of Her Majesty The Queen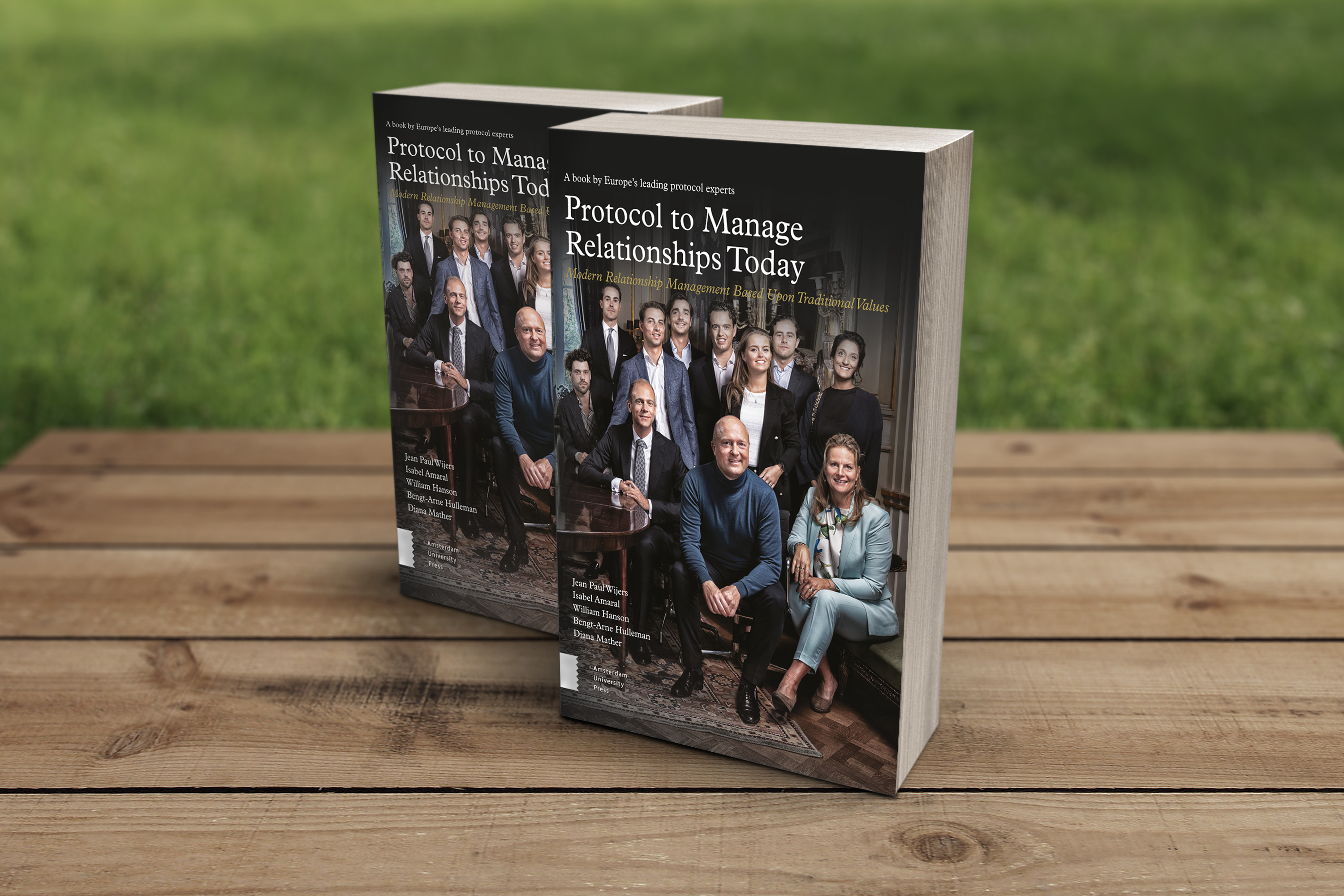 'This book describes the practical rules, but also the value of protocol to build harmonious relationships. It is a must-have for every organisation in need of a strong network.'
François Brunagel, former Head of Protocol of the European Parliament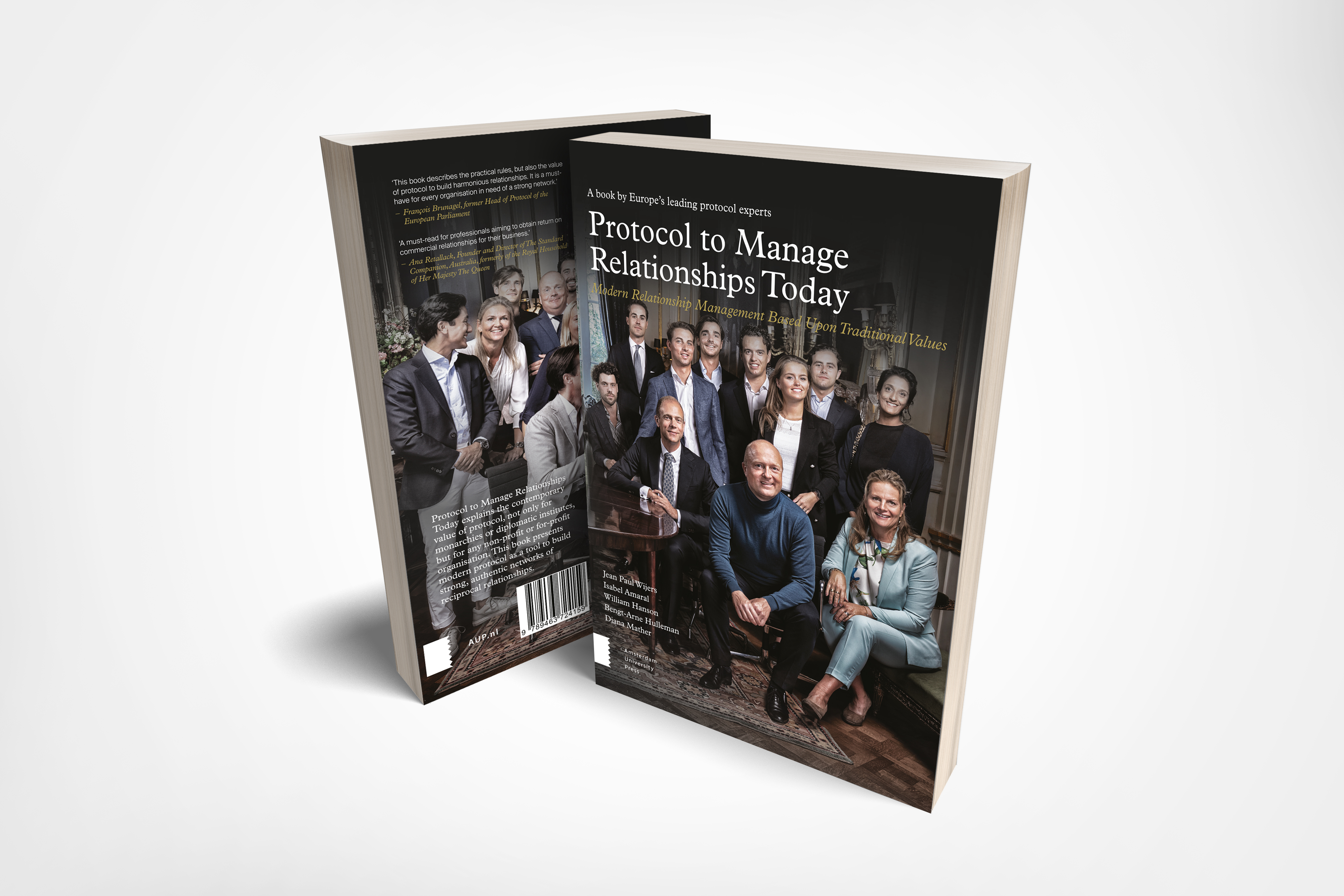 'At fashion shows it's all about who sits in the front row and who gets personal attention from the fashion designer. This book explains how protocol manages this exclusive personal attention. It is essential literature if you want to manage relationships at the highest level.'


Fashion and lifestyle expert Maik de Boer
Follow one of our online courses:

Check your inbox to confirm your subscription